Social media Marketing in Business helps you to get more clients.
Scale Growth, Engagement, Opportunities with social media influence!
The user database of every SOCIAL MEDIA MARKETING platform is very maximized. Every brand can find its target audience online. Did you find yours?
The ubiquitous nature of social media makes it a valuable networking tool for businesses. Social media pages work as instruments for brand building since it curates a brand image that gains a social reach by establishing an identity. Social media marketing services take any brand's presence and make it interactive to fulfill the set goals. Highlights of social media marketing services are publishing on Facebook, trends on Twitter, sharing images on Instagram, etc.
WHAT IS SOCIAL MEDIA MARKETING
SMM is an online marketing method that utilizes different social media platforms, such as Facebook, Twitter, LinkedIn, and Pinterest, to establish brand recognition, capture customers' attention, and connect brands with a broader, more diverse audience segment. SMM for small businesses and enterprises is a powerful way to get your prospects right where they spend their time online and maintain your brand engagement.
A dynamic, data-driven SMM plan can bring excellent results to your company and turn customers into brand advocates. More importantly, an creative social media marketing strategy positively influences your search engine optimization (SEO) and digital marketing efforts, creating more leads and revenue streams for your business.
Benefits of social media on marketing
The benefits of social media on marketing are one of the most valuable free media for marketing your business today. Here are some of the clear benefits of social media on marketing.
Benefits of social media on marketing permits you to turn your business into an active participant in your market. Your profile, posts, and interactions with users form an approachable persona that your audience can introduce and connect with your business.
Between the link in your profile, blog post links in your posts, and your ads, our company is one of the most popular social media marketing top companies for growing traffic to your website, where you can transform visitors into clients.
Generate leads and customers
Benefits of social media on marketing are to develop more leads and modifications directly on these mediums, through features like Instagram/Facebook shops, direct messaging, call to action buttons on profiles, and work booking capabilities.
The benefits of social media on marketing platforms permit you to build your graphical identity across extended audiences and improve brand awareness. And more profitable brand awareness means better results with all your other campaigns.
ADVANTAGES OF CHOOSING SMM
Social media management is a necessary part of all SMM for top companies to engage with their brand's target audience. Learning the best methods to manage your business's social media accounts can help achieve more consumers and establish a well-loved brand. Social media management needs strategy, an in-depth understanding of both the company and its target audience, and the development of engaging content consistently. In this article, we explain how to manage and grow social media with step-by-step and high levels tips to ensure you run accounts effectively.
Your Success Is Our Purpose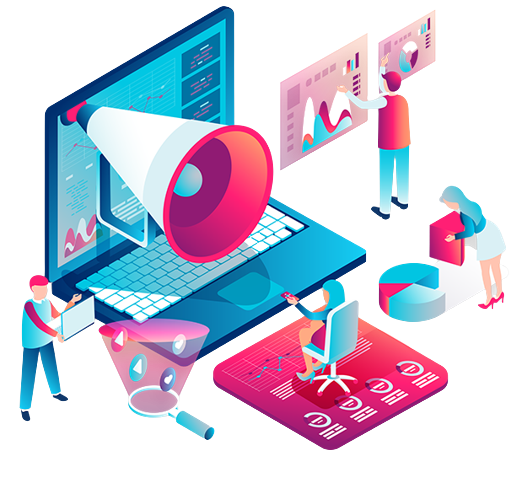 Why is managing social media important for a business?
Do you know why social media marketing top companies always rank at the top? There is only one reason-SMM management.Social media marketing in business is very important to grow your business and Managing social media content help monitor a company's online presence and shape its reputation. Social media marketing in business effectively offers multiple benefits to a company.

 Social media marketing in business helps in the low-cost method of interacting with existing clients and reaching new ones. There is no fee to join on most platforms, and many potential clients are already there.
Social media marketing in business helps in global reach, which you may not achieve through other marketing mediums.
Social media marketing in business helps an online presence helps establish a company brand through interaction with a target audience and clear messaging.
Best Social Media Managing Tips &Tricks 2022.
Digital Transformer is one of the most popular companies on Social media marketing's top companies list. A goal for managing a business's social media accounts is to hire as much of your audience as possible and gain a larger return on your investment. To help ensure you are using social media multiple effectively, here are suggestions for managing your accounts
Use scheduling tools for growing business:
A scheduling tool helps organize and strategize your all contents. These tools make it possible to organize specific times for content posting, and help keep each account consistent with one another.
 It's very important that every social media account shares the same information and operates under the same values and principles. Consistency helps maintain brands and creates trust with consumers.
 Know all information on social media, and what is popular on social media, and take part in the trends. This could include making memes, creating challenge videos, and using trending hashtags.
 Try to use your social media and engage with your regular audience. A trustworthy content flow keeps social media users entertained and interested.
 It's okay to reuse trending posts when the contents are still relevant. Doing this may lessen the strain on social media content for all creators and give content a second chance to impact your old audience and new audience. 
 Peoples appreciate socially responsible businesses, so taking part in conversations and voicing support for causes helps establish a brand and builds a valuable emotional relationship with the audience.